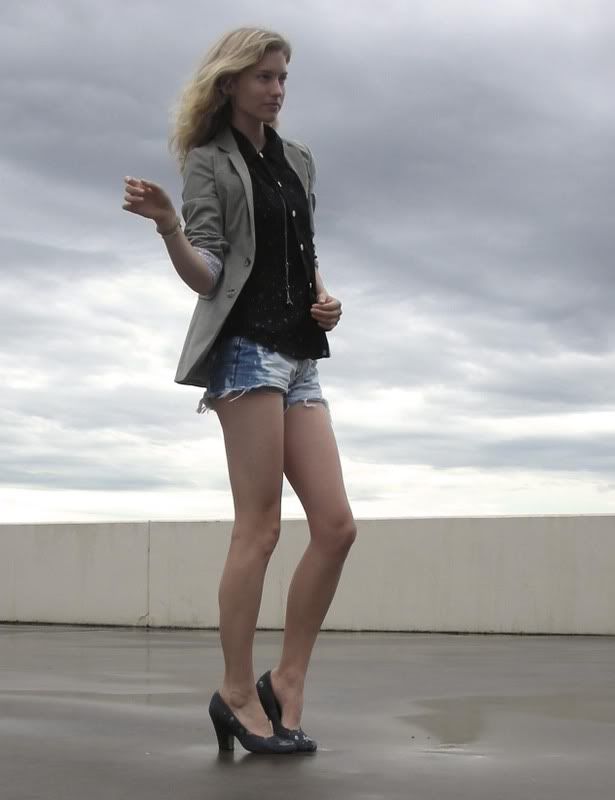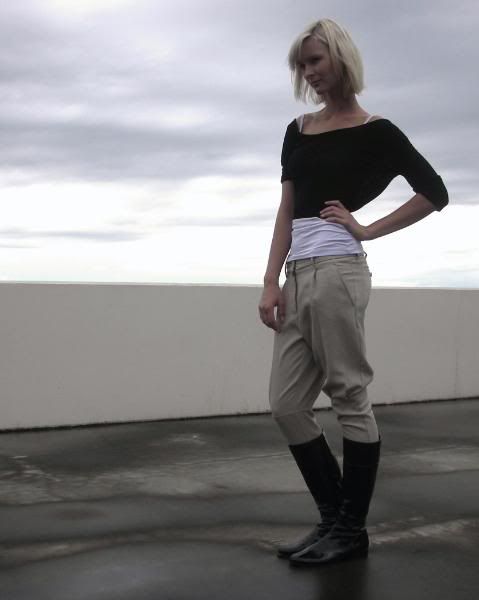 My stunning friend Brittany came and collected me for our afternoon of casting, she looks so fabulous I couldn't pass up snapping a picture of her outfit. Its cloudy and rainy again! I want some sunshine so I can have a bit more variation in my pics....
Meshirt, Hussygrey blazer, PrimarkDIY cutoff Levispendant, stolen girlfriendsheels, from Zomp
Brittany trousers, Scanlan & Theodore (fantastic aussie label!)singlet, Kookaitop, French ConnectionBoots, Sandler

P.S. Heres a video of Brit on Gok's Fashion fix, she's the hottie in the pink - she knows Alexa Chung!